If you had booked staff to a shift a while back you might want to make sure that these staff are still available and haven't forgotten. This allows you to add a flag to the shift as 'Checked off' with a date and time stamp to let your team know this has been done.
You can check off staff on their shifts via the dashboard as shown: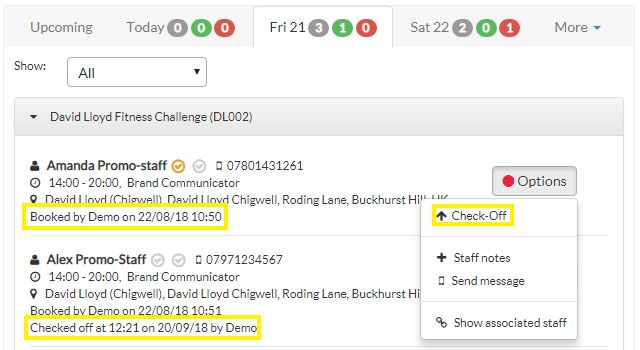 From the example shown you can see that teh staff were booked onto the shift on the 22nd August and their shift date is almost 1 month later.
To check off these staff click on Options > Check-off and once clicked it will add a check-off time/date stamp as shown.