This gives staff the ability to let you know when they are on their way to their shift. Whilst it can't tell you if they have left on time or not, it does let you know that they are attending the shift and hopefully about an hour, on average, before the shift start time.
Should you not see the 'On Route' time stamp on the portal dashboard you can then chase the staff accordingly, and hence this should allow you to know sooner about drop outs sooner.
On the staffarea dashboard they will see a button called 'On Route':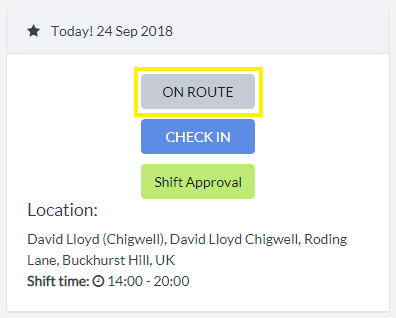 Upon clicking the button will change to a time/date stamp in their staffarea.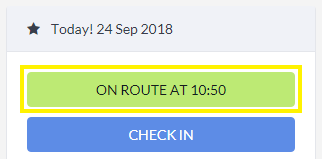 A time and date stamp will also appear on the main portal dashboard.